Cell Disruption / Lysis
The apparatus used for cell disruption is often referred to as a 'French pressure cell press', or 'French Press'. Our 'Stansted' range of 'Benchtop' Cell Disruptors provide an industry-leading, powerful and extremely user friendly replacement for the French ® pressure cell system with capabilities for batch and continuous operation.
Our very high pressure performance up to 58,000 psi (4,000 bar) ensure our systems can handle the toughest cells while a versatile range of flexible lysing valves ensure finely controlled operation even when working the softest.
Common Applications include:

E.coli

Yeasts (s cerivises, Pichia)

Algae

Mamalllian cells

Bacillus

Staph a.

CBD / Cannabinoids
... and many others
Our scalable technology offer practical processing from 1ml, through bench top, pilot and production systems with flow rate in excess of 1000 l/hr.
Contact us here to discuss your requirements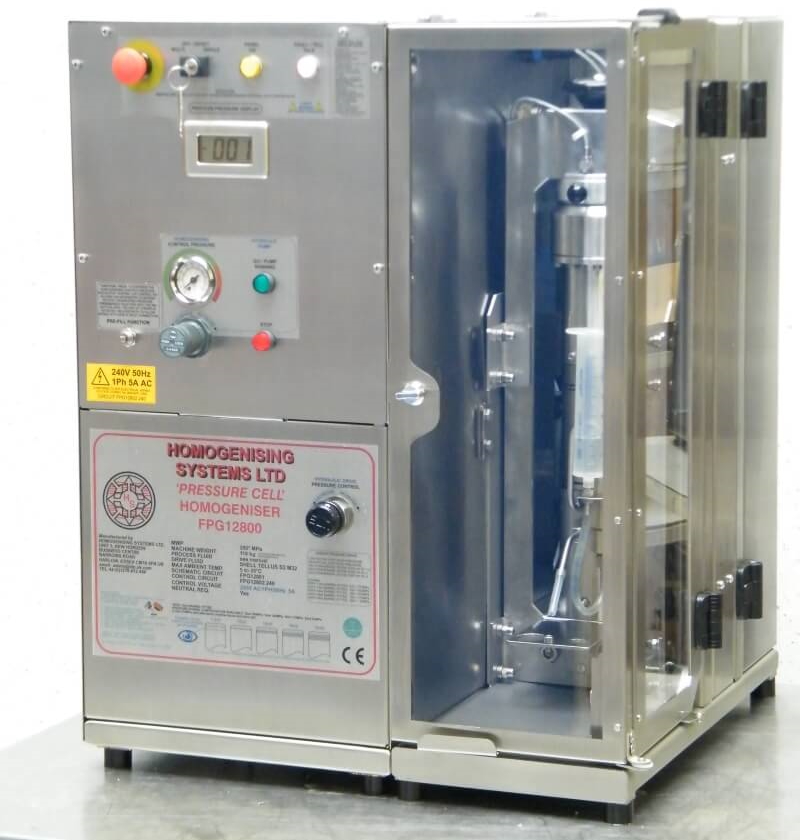 View video of our Lab Homogenizer Cell Disrupter in operation
Models