Our High Shear Lab Homogenizer's - Benefits and Features

Continuously adjustable process pressure from 1,500 psi (10 MPa) to 60,000 psi (410 MPa) allows processing of ingredients that are difficult to process in any other way, offering the widest scope of formulations.

Can be run in continuous mode or single-shot mode - including viscous formulations. The flow rate in both modes is adjustable from drop-by drop to 275ml per minute.

Multiple options for temperture control - cooling or heating - during either pre-processing or post processing.

Choice of (easily interchangeable) processing cells: 1 ml, 10 ml, 18 ml and 35 ml.

The homogenising valve features ceramic needle and seat with profiled geometry for optimal performance.

Operating parts are easy to remove (without tools) in a very short time for cleaning, sterilization (including autoclave), pre-cooling, or pre-warming, all as required by the sample or process.
See image below.
For quick contact please click the 'Ask a Question' or 'Leave a message' tab.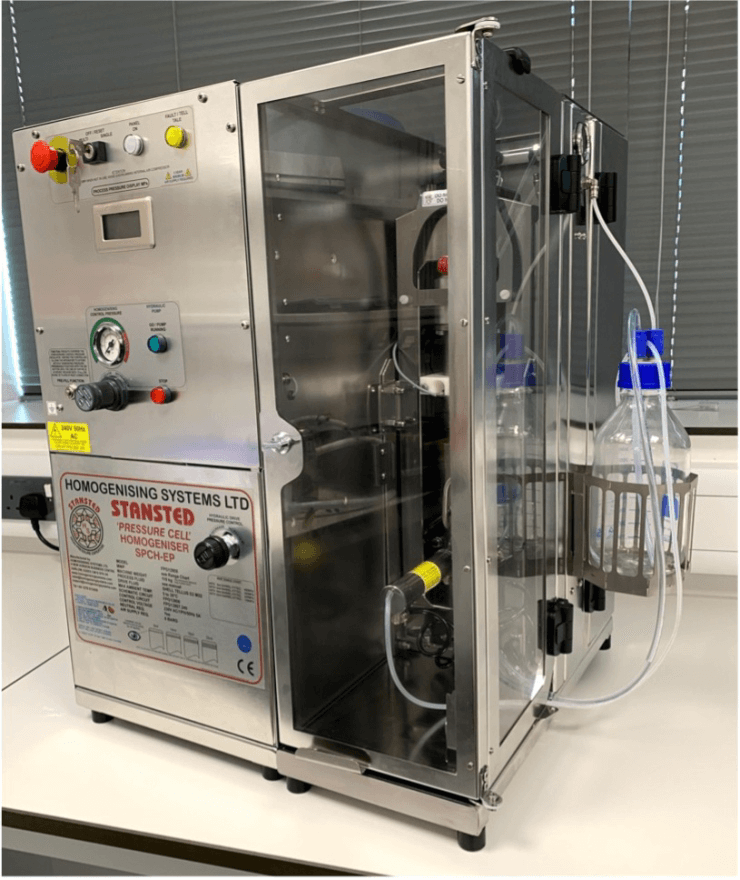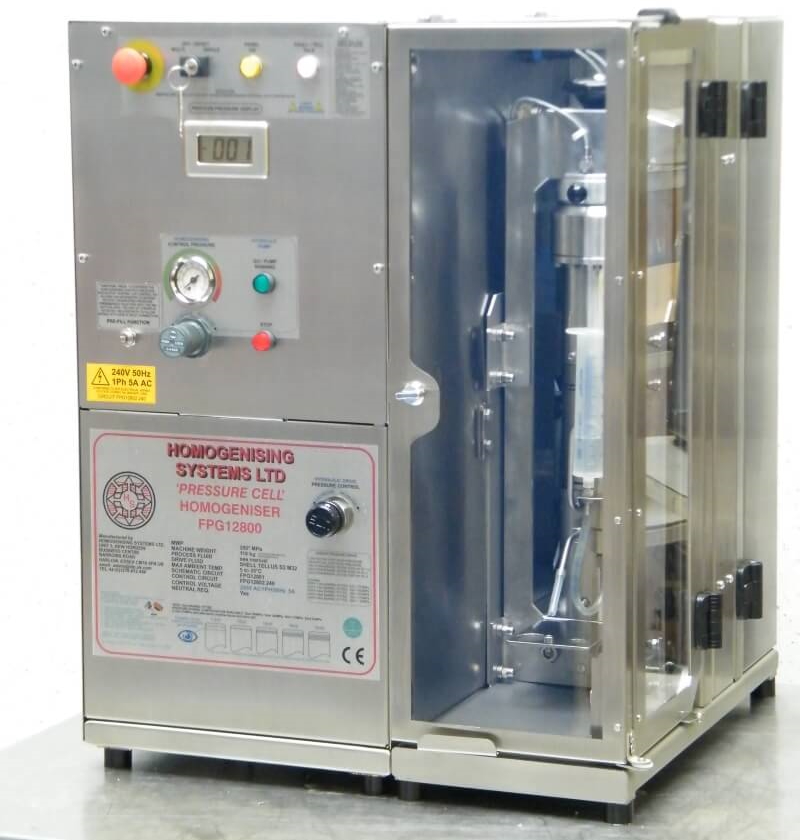 View video of our Lab Homogenizer Cell Disrupter in operation
Improved processing efficiency for multiple applications

Cell Lysis - Disruption.

Particle Size Reduction.

Nanoemulsions / Microemulsions.

Lipid Nanoparticles - LNP's and SLN's.

Liposomes preparation.

Protein Purification.

Dispersions.

Suspensions.
Lab Homogenizer models - summary data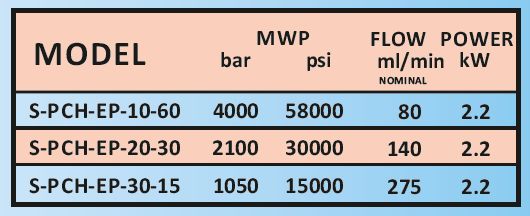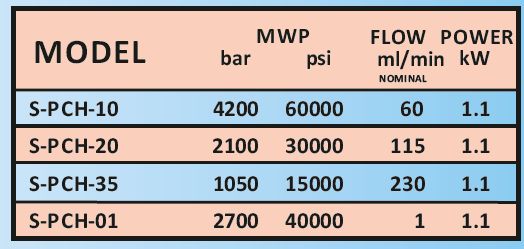 Sonication vs High Pressure Homogenizers - a comparison
European CE and other international safety standards compliant construction.
SPCH model with trolley mount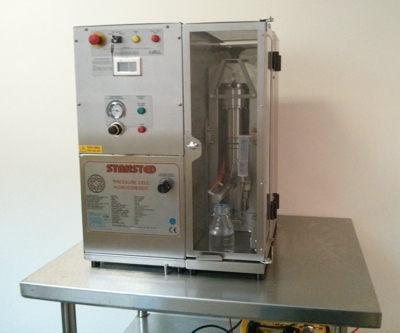 Dimensions and Weight
(basic configuration)
Width approx. 550mm (21.7″)
Depth approx. 600mm (23.6″)
Height approx. 670mm (26.7″)
Weight approx. 125 kg (275 lb)